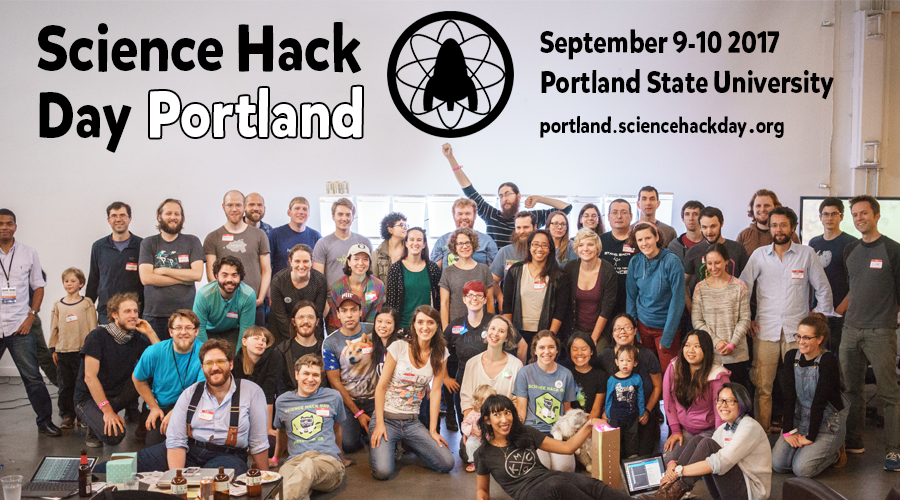 A weekend making fun science projects.
Science Hack Day Portland 2017 is happening September 9-10 at Portland State University. RSVP here.
All skill levels and backgrounds are welcome. And it's free!
You don't need a team, project, or idea to attend. Just show up and we will help you find an interesting project to work on!
Buy a a Science Cat t-shirt to support Science Hack Day 2017! All proceeds go directly toward buying hardware to keep the event free and accessible to everyone.
To find out more, come to our meetup on Aug 10 at Laurelhurst Park.
Follow us on Twitter @science_hackPDX and ask us questions on Slack!